About
This article demonstrates step-by-step instructions for
How to Use Hot Desking
.
Hot Desking
On your phone, dial *43 and press the Call button. Then enter your Extension and PIN as are you prompted to by the system attendant. The phone will then automatically reboot.
You can retrieve your Extension and PIN from your profile page as shown in Exhibit 1. Note, that all users PIN is set to 123 by default.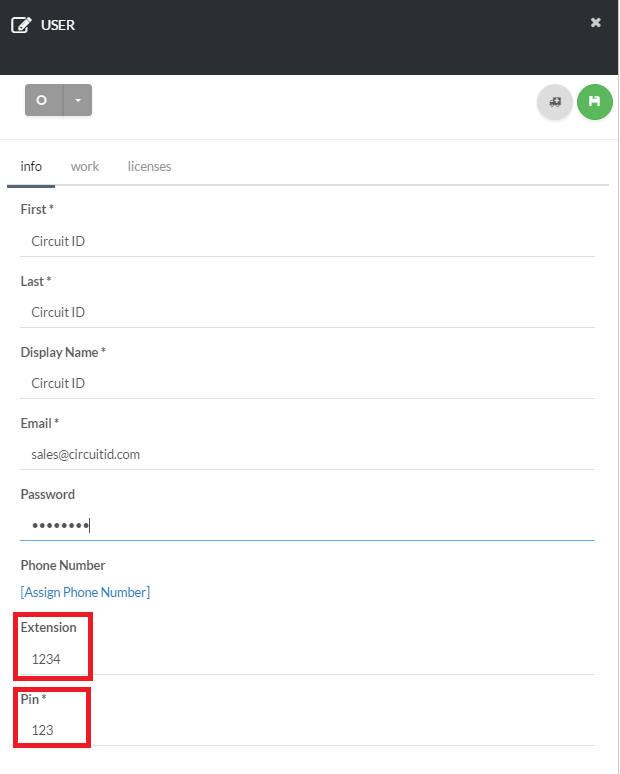 Conclusion
Congratulations! You have now completed the
"How-To How to Use Hot Desking"
article and we hope that you have accomplished the goals you set out to achieve. However, if for any reason you may still require assistance with setup, simply login to the
Management Portal
and submit a support request.