About
This article demonstrates step-by-step instructions for
Upgrading Polycom VoIP Phone Firmware/Software
.
Step-by-Step Instructions
The below table will detail the steps required to accomplish your goals:
Login to the Web Configuration Utility
Note: If your current firmware version is 3.x, then you'll need to follow the instruction in the article How to Upgrade Polycom VoIP Firmware/Software from 3.X.
Ok, let's get started! Login to your Polycom Phone Admin Web interface using the Admin password (Default is: 456) as shown in Exhibit 1. The login URL is simply https:// plus your phone's IP (e.g. https://192.168.0.2).
You can get the IP address of your phone by clicking Menu >> Status >> Network >> TCP/IP Parameters on your device.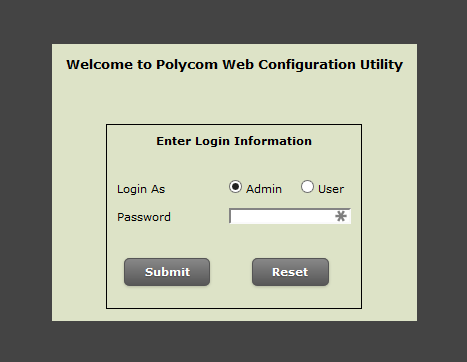 Browse to the Software Upgrade Page
Navigate to the
Software Upgrade
page by highlighting
Utilities
, then clicking
Software Updates
as shown in
Exhibit 1
.
Next, ensure that Polycom Hosted Server is selected as "Server Type," and click check for updates to query Polycom's server for software updates.
If any updates are available, they will be shown in the drop down menu as shown in Exhibit 2. However, if no results are returned and you're running version 5.9.4.3247 or higher, then you're already running the latest software version and will not need to proceed.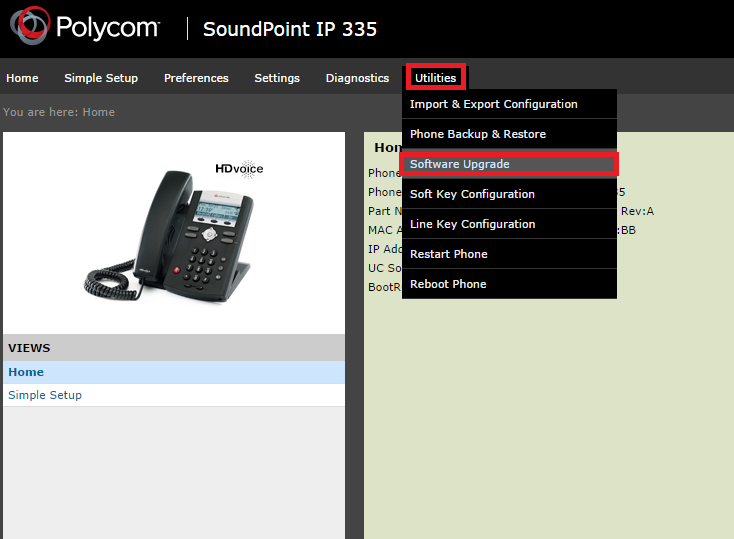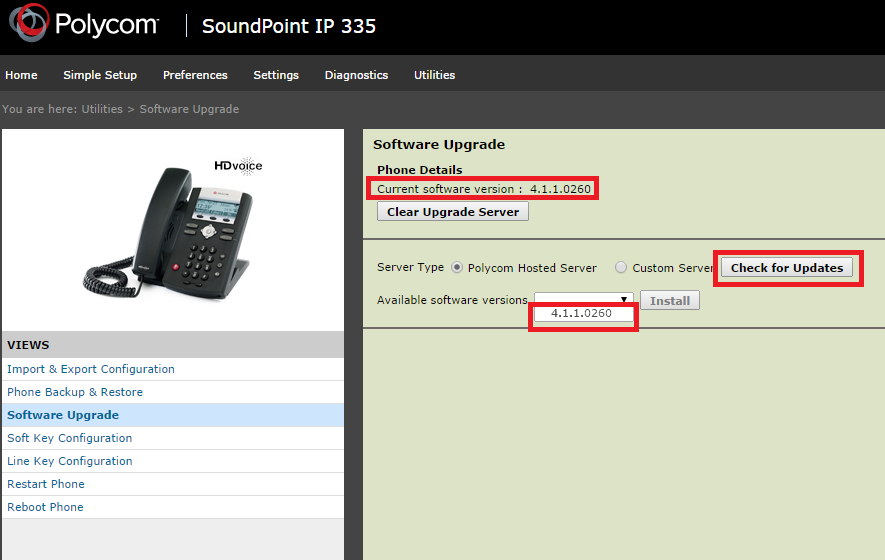 Install & Reboot Phone
If you've reached this page, that means that when you checked for updates in the previous step, the results in the drop-down menu contained a software version higher than the currently installed software version on your phone.
Therefore, select the highest firmware version from the drop-down menu, then click save to commit your changes and reboot to load new software as shown in Exhibit 1.
Once you're phone has rebooted, check the software version via the Home or Software Upgrade page to ensure that the new software has been loaded successfully. That's it, you're all done!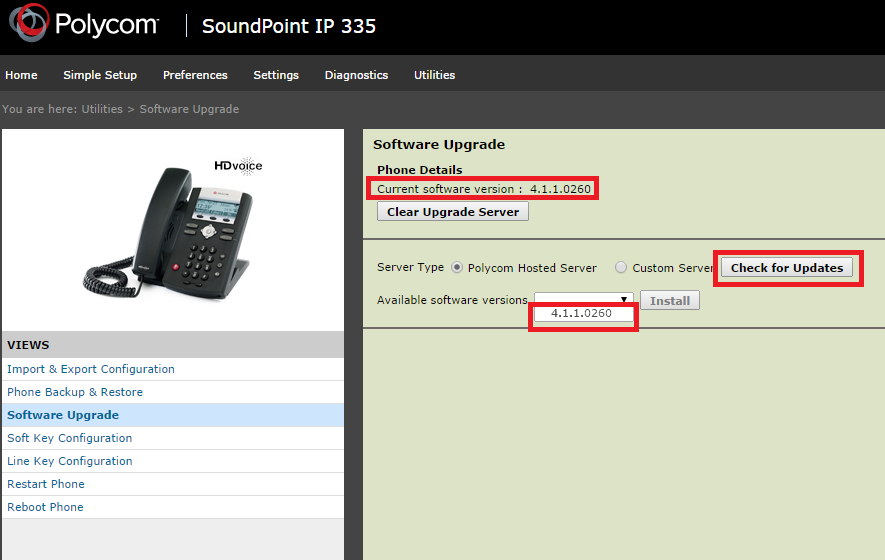 Conclusion
Congratulations! You have now completed the
"How-To How to update Polycom VoIP Phone Firmware/Software"
article and we hope that you have accomplished the goals you set out to achieve. However, if for any reason you may still require assistance with setup, simply login to the
Management Portal
and submit a support request.