About
This article demonstrates step-by-step instructions for
Setting up a Grandstream VoIP SIP Phone with Circuit ID
.
Step-by-Step Instructions
The below table will detail the steps required to accomplish your goals:
Login
Login to the
Management Portal
by clicking a sign-on provider or entering your
Email Address
and
Password
as shown in Exhibit 1. If you don't have an account, you can sign signup instantly by
clicking here
.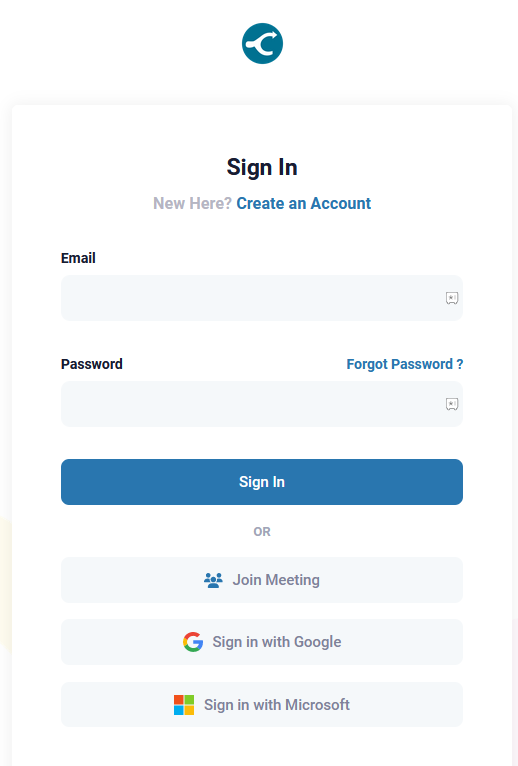 Create New Client
Navigate to
Phone > Clients
as shown in
Exhibit 2a
. Next, click the create icon on the upper right-hand side of the page as shown in
Exhibit 2b
. On the
Clients
page, complete the required fields under the
Info
tab as shown in
Exhibit 2c
. Click save once you are done. For your convenience, a description of each field is given below.
Info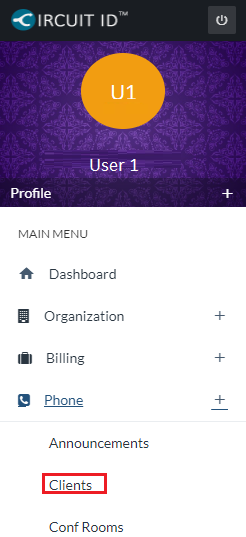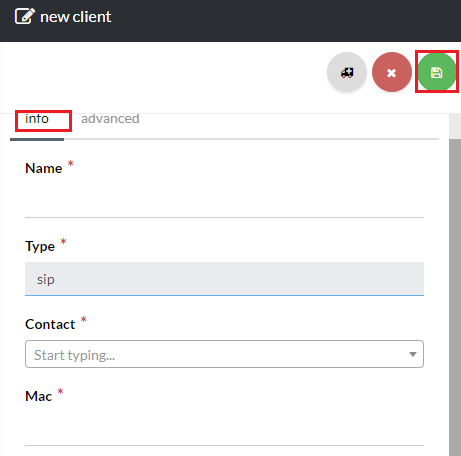 Change Provisioning URL
Login to your Grandstream Web interface as shown in
Exhibit 3a
. The login URL is simply http:// plus your phone's IP (e.g. http://192.168.0.2).
The default
username
is
admin
and the default
password
is
admin
.
Once you have successfully logged in, browse to the Upgrade page by clicking Maintenance on the top menu, then Upgrade on the left-hand sub-menu.
Next, change the Config Upgrade Via to HTTPS and Config Server Path to api.circuitid.com/userdevices/includes/boot as shown in Exhibit 3a.
Lastly, save your changes by clicking the Save button at the bottom of the page. Next, reboot your phone by clicking the Reboot button at the top of the page. Upon reboot your phone will automatically register whereby you can make and receive phone calls. Stick a fork in it as you're done!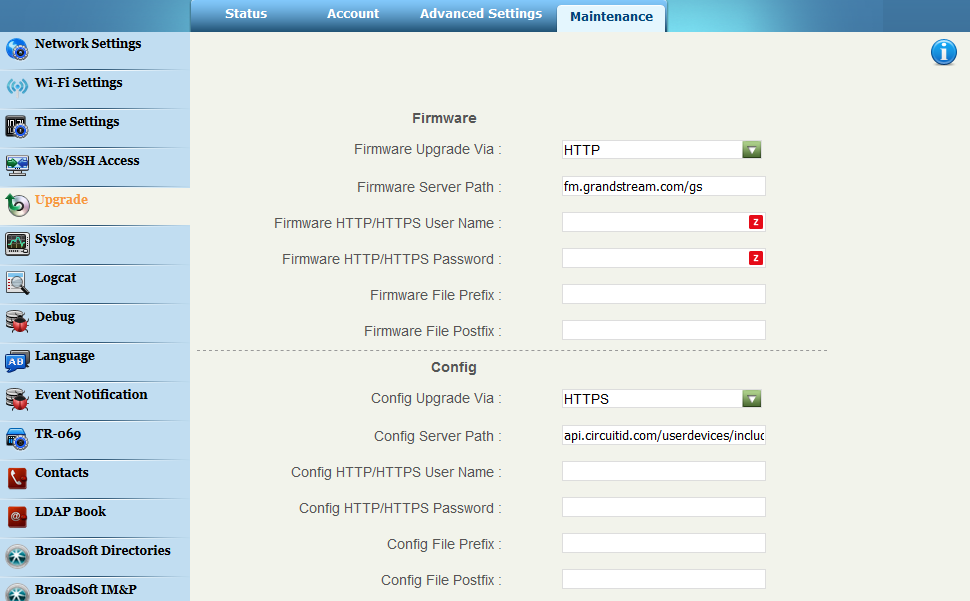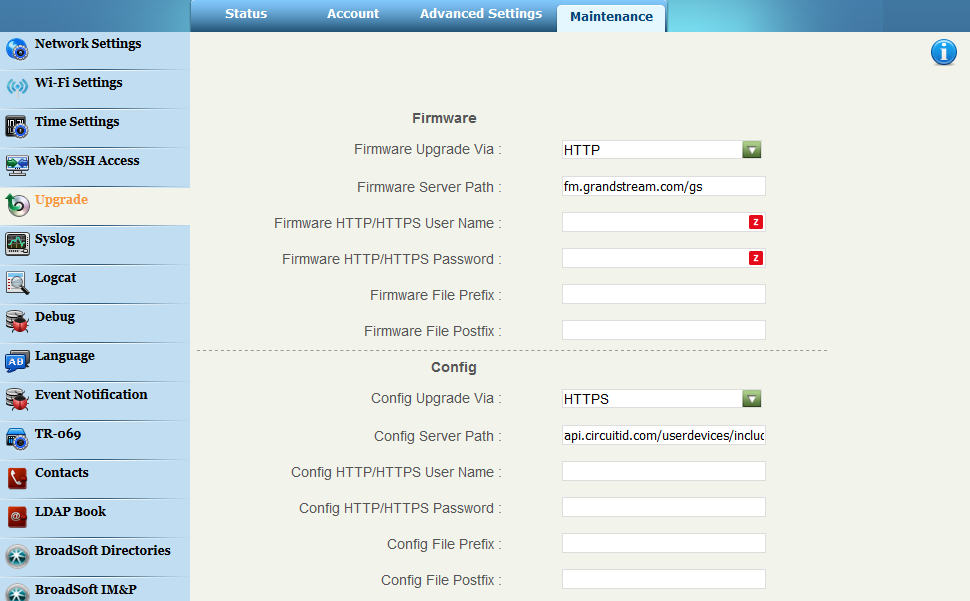 Conclusion
Congratulations! You have now completed the
"How-To Setup a Grandstream VoIP SIP Phone with Circuit ID"
article and we hope that you have accomplished the goals you set out to achieve. However, if for any reason you may still require assistance with setup, simply login to the
Management Portal
and submit a support request.