About
This article demonstrates step-by-step instructions for
How to Retrieve Polycom Phone Logs
.
Step-by-Step Instructions
The below table will detail the steps required to accomplish your goals:
Access Your Phone's Web Interface
Enter your phones's IP address in your web browser. Then, enter your phone admin credentials as shown in Exhibit 1. By default the username will be Admin and the password will 456.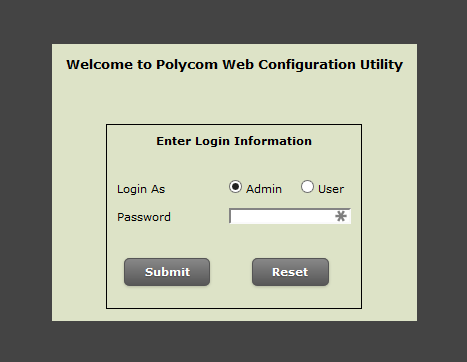 Download Logs
From the menu bar, go to Diagnostics > View and Download Logs as shown in Exhibit 2a and click Export as shown in Exhibit 2b

Export Logs
Now, click Export as shown in Exhibit 3. You can then download and save the logs to your computer.

Conclusion
Congratulations! You have now completed the
"How-To How to Retrieve Polycom Phone Logs"
article and we hope that you have accomplished the goals you set out to achieve. However, if for any reason you may still require assistance with setup, simply login to the
Management Portal
and submit a support request.