About
This article demonstrates step-by-step instructions for
How to Setup Content Pack
.
Product Features
Step-by-Step Instructions
The below table will detail the steps required to accomplish your goals:
Get Data
Select Get Data at the bottom of the left navigation pane as shown in Exhibit 1a. Then, in the Services Box, Select Get as shown in Exhibit 1b.


Connect to Circuit ID and Authenticate
Next, select Circuit ID then click the yellow Connect button at the right-hand side of the page as shown in Exhibit 2.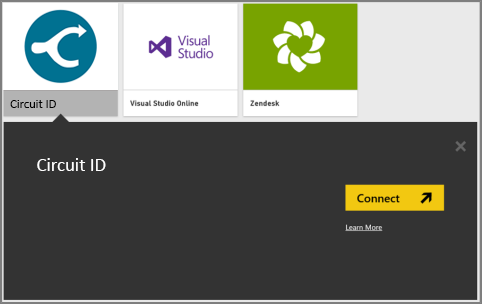 Login to CircuitID's Microsoft Power BI
Now you are almost done! When prompted, provide your Circuit ID credentials to sign in and authorize the Power BI application to access your data as shown in Exhibit 3a.
This will begin importing data from your Circuit ID account, and you will have your dashboard populated with your calls and messages usage for the past 30 days as shown in Exhibit 3b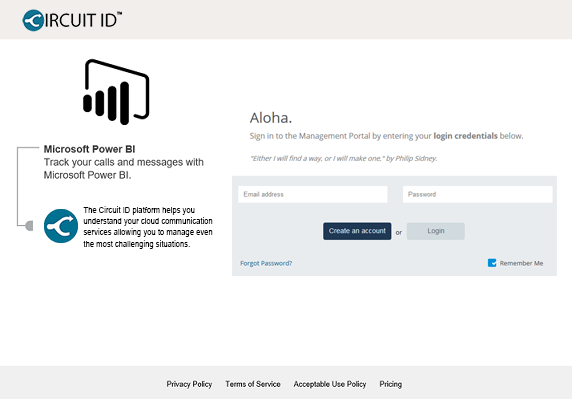 Conclusion
Congratulations! You have now completed the
"How-To How to Setup Content Pack"
article and we hope that you have accomplished the goals you set out to achieve. However, if for any reason you may still require assistance with setup, simply login to the
Management Portal
and submit a support request.