About
This article demonstrates step-by-step instructions for
setting up 3CX SIP Trunking with Circuit ID
.
Step-by-Step Instructions
The below table will detail the steps required to accomplish your goals:
Login
Login to the
Management Portal
by clicking a sign-on provider or entering your
Email Address
and
Password
as shown in Exhibit 1. If you don't have an account, you can sign signup instantly by
clicking here
.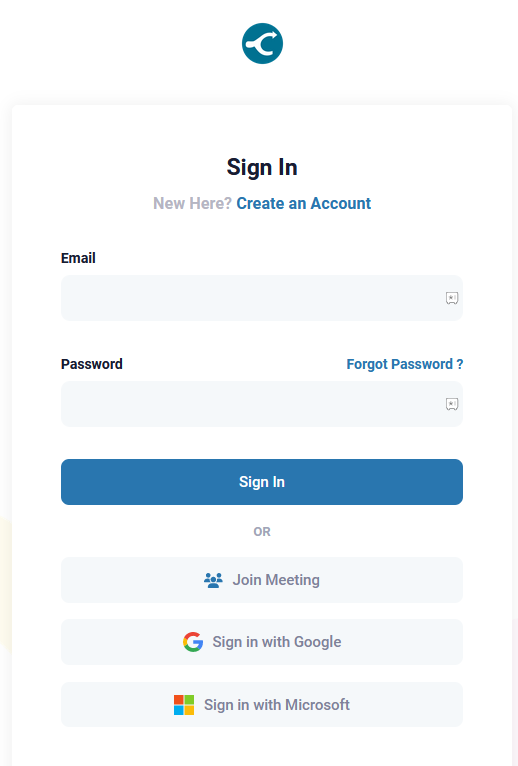 Create a 3CX SIP Trunk 
Note: Configuring 3CX via the web client and management console differs slightly, but the required information is the same. The below information is based on configuring 3CX via the web client.
Login to your 3CX web client or management console
Next, tick the Admin button (or SIP Trunks if using the management console) , then Voice & chat (skip if using management console)
Click + Add Trunk and enter the following details:

Country: Generic
Trunk: Generic SIP Trunk
Main trunk number: Enter the phone number you purchased in Step 3
Registrar / Server: g.pstn.circuitid.com
Authentication ID (SIP User ID): Leave blank
Authentication password: Leave blank
Tick the DID Numbers tab and add any additional phone numbers you purchased in Step 3
Click Save
Conclusion
Congratulations! You have now completed the
"How-To Install & Setup 3CX Server with Circuit ID"
article and we hope that you have accomplished the goals you set out to achieve. However, if for any reason you may still require assistance with setup, simply login to the
Management Portal
and submit a support request.